Small Text Generator
Dive into Pixelied's small text generator and make letters smaller that truly stand out. Copy and paste small fonts for free!
Instagram Preview
Pixelied
Type something to start
pixelied.com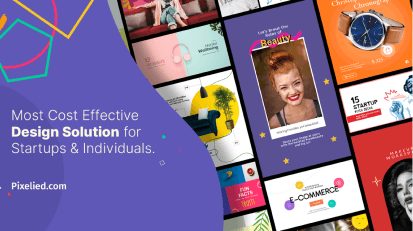 Pixelied
Type something to start
How to use Pixelied's free small font generator?
Boost your social media presence with our small text generator. In just three steps, craft trendy and captivating fonts effortlessly.
Step 1

Enter Text in the Field
Enter your text into Pixelied's small text converter to create captivating fonts.
Step 2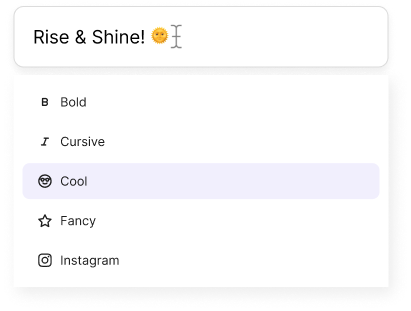 Choose a Font Style
Scroll through an extensive list of combinations, including styles with distorted characters, and select one that resonates with your vision.
Step 3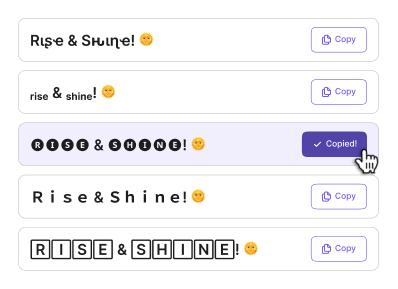 Copy and Paste Font
Once you find the perfect distorted version of your text, copy and paste it across Facebook, Instagram, Twitter, Discord, or any desired platform.
The free toolkit for small text maker
Pixelied revolutionizes typography with its versatile small text generator. Seamlessly convert plain text into refined small text font directly from your browser. Whether you're enhancing a design or writing a social media post, Pixelied perfects your content with precision and style. Unearth a trove of Unicode symbols and subscript alphabets to elevate your projects.
Extensive Collection of Small Text Fonts
Pixelied's rich palette of options offers a unique blend of small text letters. Every detail, every nuance, captured perfectly. Delve deeper to discover subscript characters that can give your content an edge.
The small font generator brings an aesthetic appeal to your work. Elevate your content with just a few clicks, making it concise yet captivating.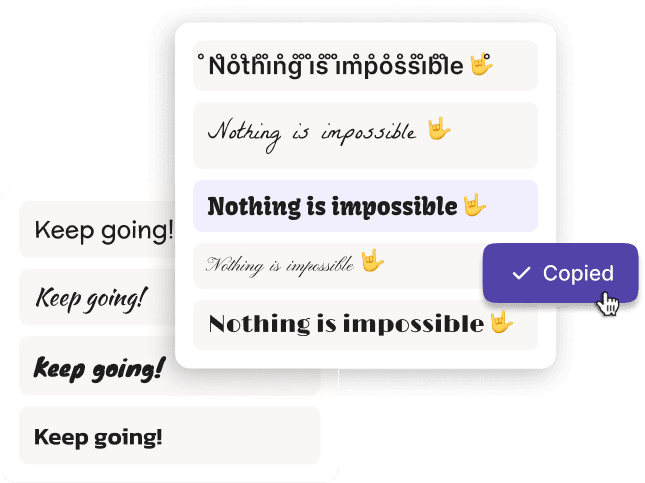 Effortlessly Convert Using Our Small Text Converter
Gone are the days of bulky text. Pixelied streamlines your content, converting it into a small text font that's pleasing to the eyes. Beyond the typical conversions, use the power of superscript characters for specific needs.
Your content can be more than just words. With our small text converter, let your words carry a subtle elegance that leaves a lasting impression.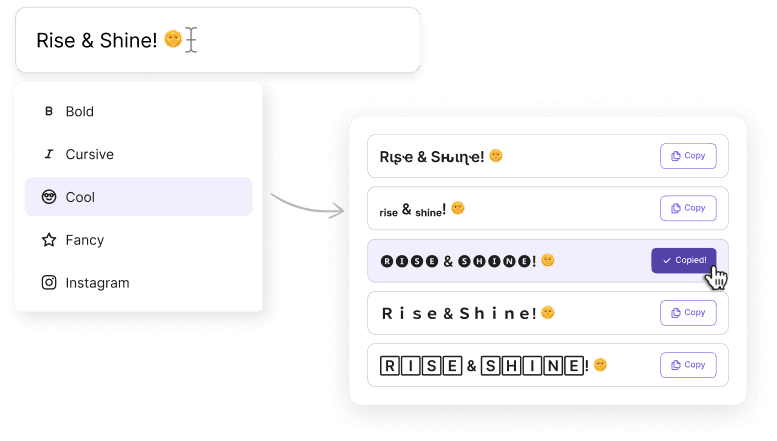 Jazz Up Social Media Profiles with Small Letter Font
In the vast realm of social media, stand out with Pixelied's distinct small letter font. Every bio, every status, becomes a testament to finesse. Elevate your posts and bios with unique superscript letters for a differentiating touch.
It's the little things that matter. Use our little text generator and ensure every character in your social platforms echoes sophistication.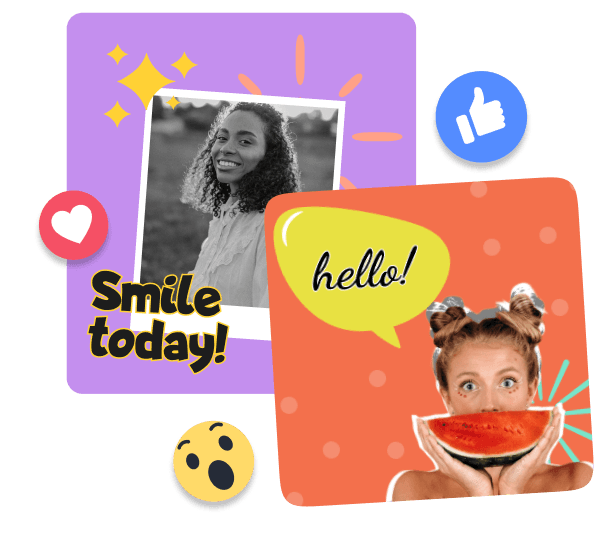 Create Stunning Designs Using Small Text Letters
Great design incorporates the right typography. With Pixelied, your design narratives get the touch of small text letters, creating a balanced visual. Additionally, include Unicode symbols to accentuate your designs even further.
Make letters smaller, yet powerful. Whether it's a logo or a website header, every design sings a harmonious tune with our tools.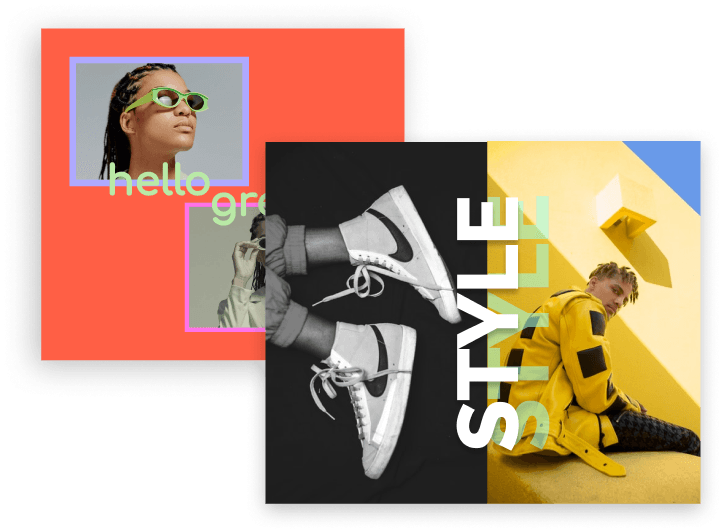 Captivate Attention With Stunning Social Media Bios
In today's digital age, a crisp and concise bio can set the tone for your entire profile. With the small text copy and paste feature, you can easily integrate these unique superscript letters into your profiles.
Whether a subtle touch or a complete revamp, the copy-and-paste small font options provide a fresh perspective to your online presence. Let your bio stand out, drawing viewers in with its refined and distinguished typography.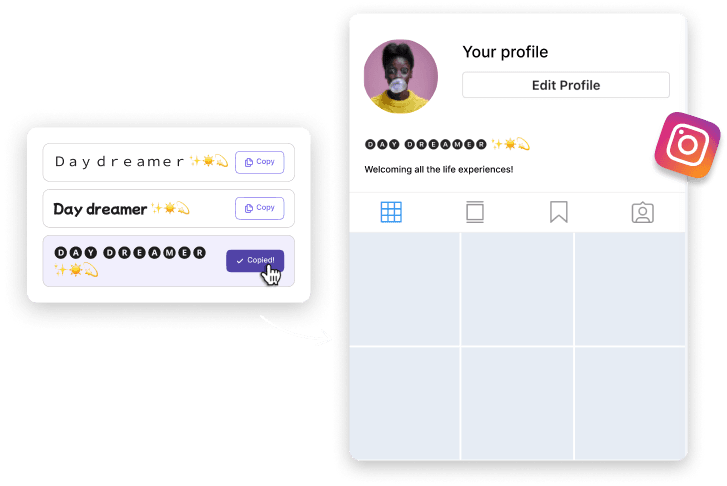 Share Fonts Across Multiple Platforms
Effortlessly make small text perfect for diverse digital platforms. From tiny captions on images to sleek website footnotes, the versatility of our compact fonts is unmatched.
As you navigate from one platform to another, these finely crafted typefaces ensure a seamless transition, retaining their clarity and style. Benefit from the adaptability of our Unicode alphabets across varying digital spaces.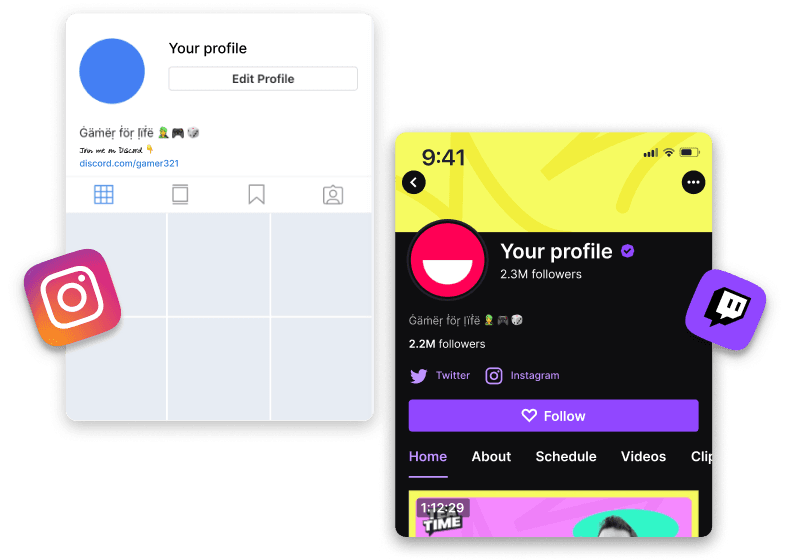 Frequently Asked Questions
Pixelied is the best subscript text generator for writing small text fonts. The platform effortlessly morphs regular text into compact styles, making it a favorite for those wanting to add subtlety and nuance to their digital communications.
Yes, Pixelied's caps text generator is safe for personal and commercial use. The platform does not store any user data or information.
To use Pixelied's superscript text generator, input your text, pick from the list of small font styles available, and watch as your message takes on a more refined form. Once you've chosen your preferred text, copy and paste the font on any digital platform.
To get started, simply hover over the text and click on it to copy to the clipboard and paste it into your preferred social media platform, whether it's a post, story, or bio. As a best practice, always preview before finalizing to guarantee optimal display.
Yes, Pixelied's small letter generator works with all desktop, tablet, and mobile devices.
Unicode is a computing industry standard that allows different devices and software applications to represent and process text consistently. It encompasses a vast array of Unicode characters from various writing systems, ensuring seamless text display and interaction across diverse platforms and devices.