Calligraphy Font Generator
Dive into Pixelied's calligraphy font generator and craft calligraphy text that stands out. Copy and paste calligraphy fonts for free!
✌𝓣𝔂𝓹𝓮 𝓼𝓸𝓶𝓮𝓽𝓱𝓲𝓷𝓰 𝓽𝓸 𝓼𝓽𝓪𝓻𝓽✌
Air Quotes
🍲🦐🥑 𝓣𝔂𝓹𝓮 𝓼𝓸𝓶𝓮𝓽𝓱𝓲𝓷𝓰 𝓽𝓸 𝓼𝓽𝓪𝓻𝓽 😋🍛🌶️
Food Emojis
✴.·´¯`·.·★  🎀𝓣𝔂𝓹𝓮 𝓼𝓸𝓶𝓮𝓽𝓱𝓲𝓷𝓰 𝓽𝓸 𝓼𝓽𝓪𝓻𝓽🎀  ★·.·`¯´·.✴
Princess Style
¸¸♬·¯·♪·¯·♫¸¸𝓣𝔂𝓹𝓮 𝓼𝓸𝓶𝓮𝓽𝓱𝓲𝓷𝓰 𝓽𝓸 𝓼𝓽𝓪𝓻𝓽¸¸♫·¯·♪¸♩·¯·♬¸¸
Music Notes
😍💞💘 𝓣𝔂𝓹𝓮 𝓼𝓸𝓶𝓮𝓽𝓱𝓲𝓷𝓰 𝓽𝓸 𝓼𝓽𝓪𝓻𝓽 💔💏💖
Love Emojis
🍺🥂🍸 𝓣𝔂𝓹𝓮 𝓼𝓸𝓶𝓮𝓽𝓱𝓲𝓷𝓰 𝓽𝓸 𝓼𝓽𝓪𝓻𝓽 🍻🍷🍹
Drinks Emojis
🍰🍪🧁🍬🍨 𝓣𝔂𝓹𝓮 𝓼𝓸𝓶𝓮𝓽𝓱𝓲𝓷𝓰 𝓽𝓸 𝓼𝓽𝓪𝓻𝓽 🥧🎂🍦🍭🍩
Sweets Emojis
🥕🍅🥬🥦 𝓣𝔂𝓹𝓮 𝓼𝓸𝓶𝓮𝓽𝓱𝓲𝓷𝓰 𝓽𝓸 𝓼𝓽𝓪𝓻𝓽 🍆🥔🌽🥑
Veggies Emojis
Instagram Preview
Pixelied
Type something to start
pixelied.com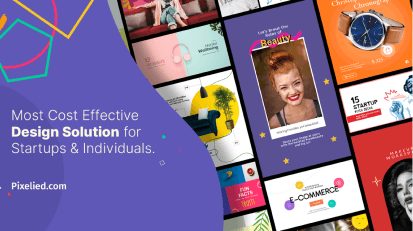 Pixelied
Type something to start
How to use Pixelied's free calligraphy text generator?
Transform your text into artful calligraphy scripts. In just three steps, our calligraphy font generator crafts elegant and refined text perfect for invitations, branding, and more.
Step 1

Enter Text in the Field
Enter your text into Pixelied's calligraphy maker to create captivating fonts.
Step 2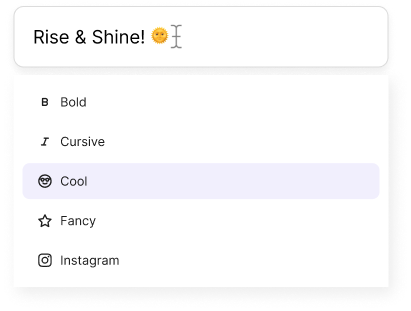 Choose a Font Style
Scroll through an extensive list of combinations and select a calligraphy font style that resonates with your vision.
Step 3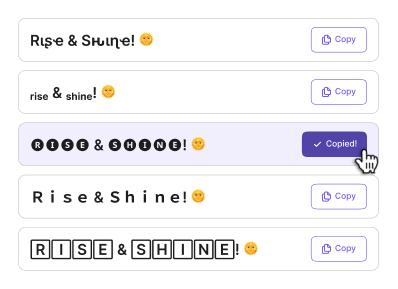 Copy and Paste Font
Once you find the perfect font, copy and paste it across Facebook, Instagram, Twitter, Discord, or any desired platform.
The free toolkit for calligraphy letters generator
Unleash the elegance of hand-lettering with our traditional calligraphy font generator. Transform plain text into sophisticated artistry, perfect for every occasion and sentiment. Dive into the world of decorative handwriting and explore an artistic writing style that breathes life into every word.
Extensive Collection of Copy and Paste Calligraphy Fonts
Immerse yourself in the beauty of our copy and paste calligraphy font collection. From classical to contemporary calligraphy, our selection guarantees elegance at your fingertips.
Whether for an invitation or a heartfelt note, our calligraphy letters generator lets you express with grace and style.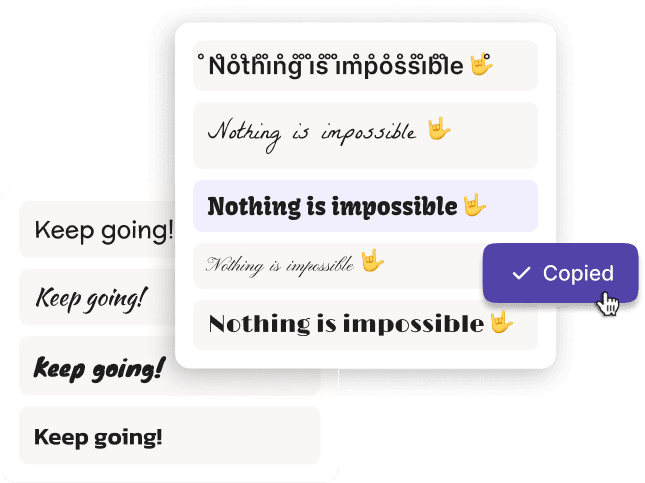 Elevate Plain Text Using Our Free Calligraphy Font Generator
Bring a touch of sophistication to your content with our calligraphy text generator. Every curve and stroke adds a distinct charm that's sure to captivate.
From business cards to personalized gifts, let the text-to-calligraphy feature set the tone for all your creations, making every word count.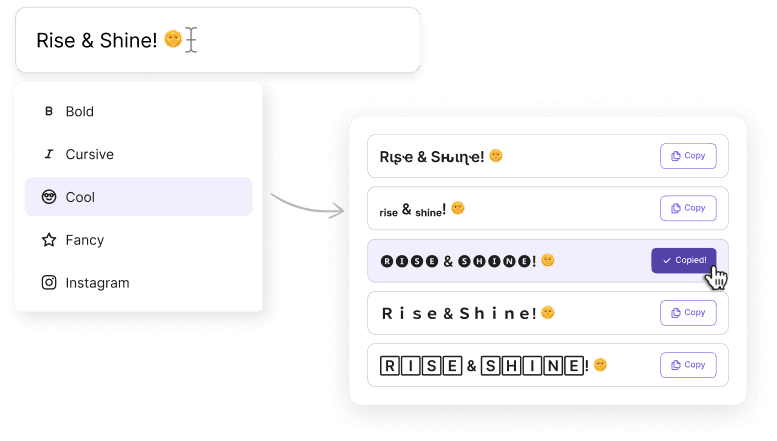 Amplify Your Social Media Presence With Calligraphy Letters
Distinguish your online profiles with the timeless allure of modern calligraphy font. In a digital age, be the account that exudes classical elegance.
Your posts will never go unnoticed when you utilize the calligraphy name generator, ensuring your name and words echo with a touch of refinement.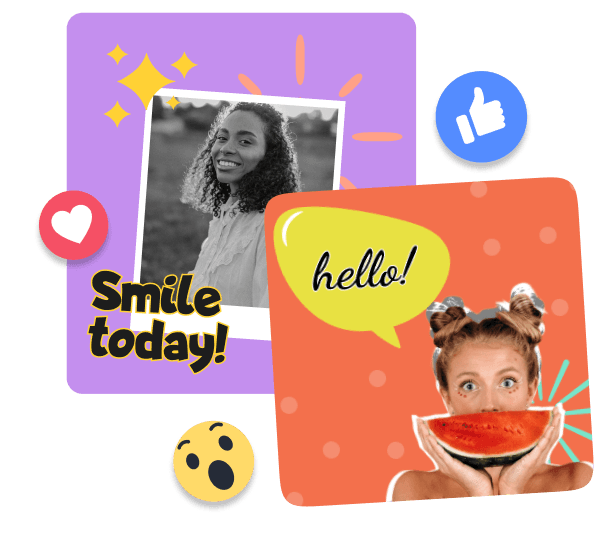 Create Stunning Designs Using Calligraphy Font Styles
Incorporate the charm of hand-lettered artistry into your designs with the calligraphy word generator. Watch as your visuals spring to life with an added layer of sophistication.
From brand logos to event banners, infuse them with a character that only cursive calligraphy can provide, making them truly unforgettable.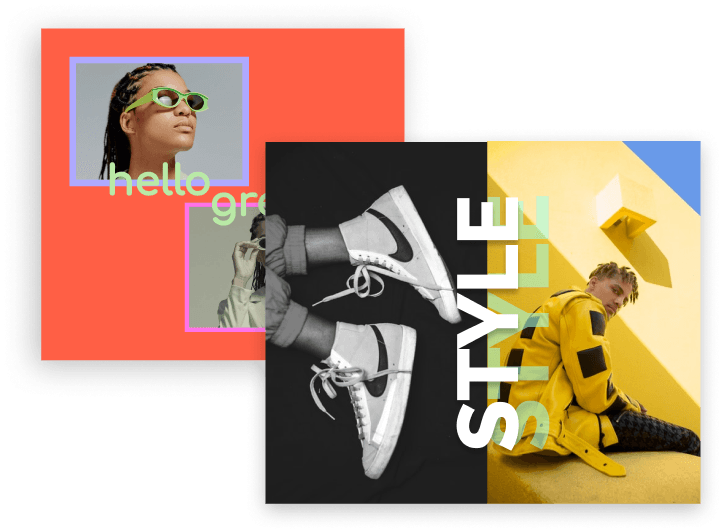 Captivate Attention With Stunning Social Media Bios
Craft bios that attract eyeballs using the calligraphy generator. A beautifully penned profile bio sets the stage for meaningful interactions and engagements.
With every letter and word transformed into art, our lettering generator ensures that your online persona reflects elegance and panache.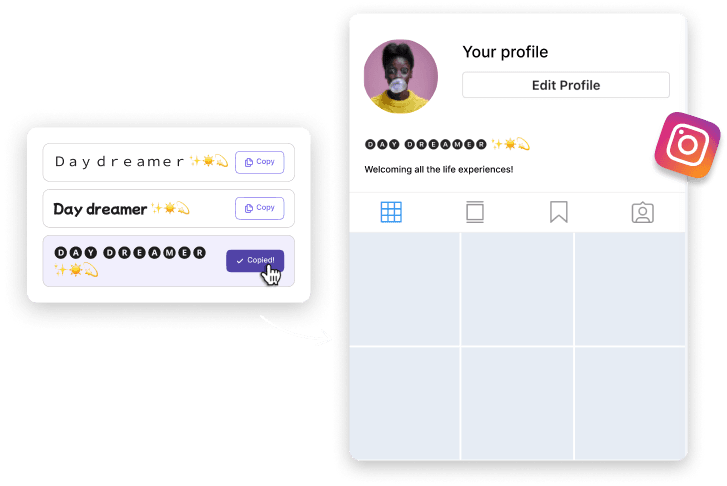 Share Calligraphy Fonts Across Multiple Platforms
Spread the elegance of calligraphy seamlessly across various platforms. With Pixelied's calligraphy creator, consistency in style is just a click away.
No matter the medium, your chosen fancy calligraphy font will maintain its charm, ensuring your messages are always received with appreciation.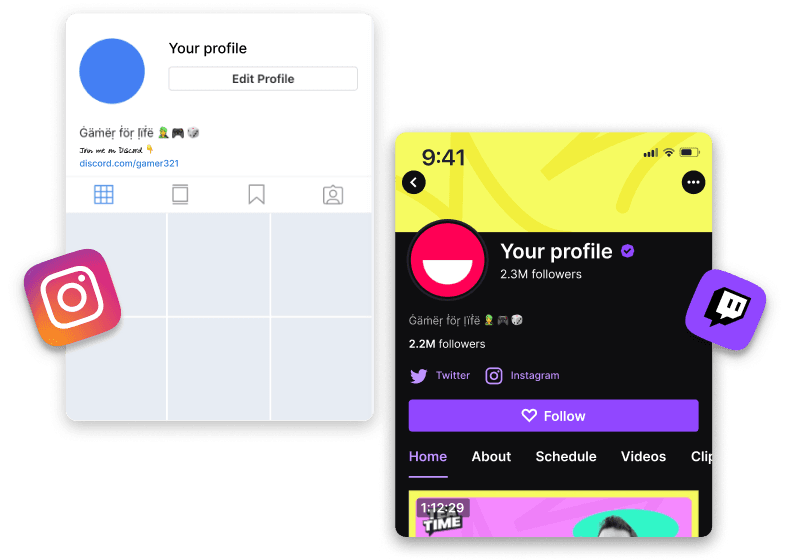 Frequently Asked Questions
Pixelied is the best Arabic calligraphy generator for generating exquisite classic calligraphy fonts. Designed with creativity, it brings an elegant touch to every piece of text you craft.
Yes, the tool is safe to use with user privacy in mind. It ensures the text inputs remain confidential and no personal data is stored or shared. Users can confidently use the tool without concerns about privacy breaches.
First, enter your chosen text into the designated input area. As you type, the generator will dynamically display various calligraphy styles that enhance the elegance of your text. Browse through the available options, and once you identify the style that resonates with your preference, simply click on it to copy it to your clipboard. You can then effortlessly paste the text on any digital platform or document.
To use calligraphy fonts on social platforms via Pixelied, simply generate your desired text style, then click on the font to copy it to your clipboard. Next, head to your selected social network and paste the calligraphic text into your posts, messages, or comments to give them a refined and artistic touch.
Yes, Pixelied's calligraphy generator is compatible with all devices, including desktop and mobile. It works best on Chrome, Firefox, and Safari browsers.
Unicode is a computing industry standard designed to consistently represent and manipulate text expressed in most of the world's writing systems. Its defined set of Unicode symbols enables universal representation of text, ensuring compatibility, consistency, and interoperability across different platforms and applications.