Instagram Font Generator
Dive into Pixelied's Instagram font generator and craft an attractive profile bio. Copy and paste Instagram fonts for free!
T♥y♥p♥e♥ s♥o♥m♥e♥t♥h♥i♥n♥g♥ t♥o♥ s♥t♥a♥r♥t♥
Hearts
🍲🦐🥑 ⊥ʎdǝ soɯǝʇɥıuƃ ʇo sʇɐɹʇ 😋🍛🌶️
Food Emojis Inverted
¸¸♬·¯·♪·¯·♫¸¸ ⊥ʎdǝ soɯǝʇɥıuƃ ʇo sʇɐɹʇ ¸¸♫·¯·♪¸♩·¯·♬¸¸
Music Notes Inverted
😍💞💘 ⊥ʎdǝ soɯǝʇɥıuƃ ʇo sʇɐɹʇ 💔💏💖
Love Emojis Inverted
🍺🥂🍸 ⊥ʎdǝ soɯǝʇɥıuƃ ʇo sʇɐɹʇ 🍻🍷🍹
Drinks Emojis Inverted
🍰🍪🧁🍬🍨 ⊥ʎdǝ soɯǝʇɥıuƃ ʇo sʇɐɹʇ 🥧🎂🍦🍭🍩
Sweets Emojis Inverted
Instagram Preview
Pixelied
Type something to start
pixelied.com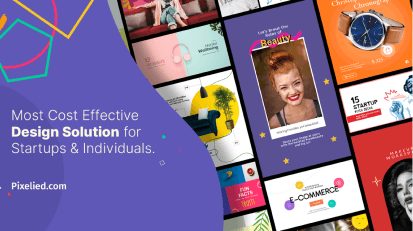 Pixelied
Type something to start
How to use Pixelied's free Instagram text generator?
Transform your Instagram captions and bios. With just three quick steps, our Instagram font generator elevates your posts to stand out in the feed.
Step 1

Enter Text in the Field
Enter your text into Pixelied's IG font generator to create fancy and cool fonts.
Step 2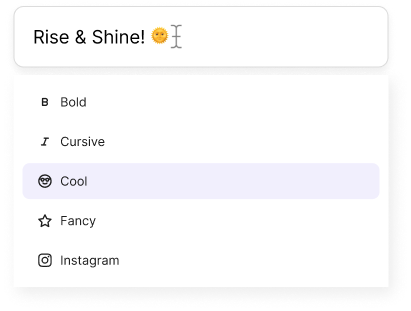 Choose a Font Style
Scroll through an extensive list of combinations and select an Insta font style that resonates with your vision.
Step 3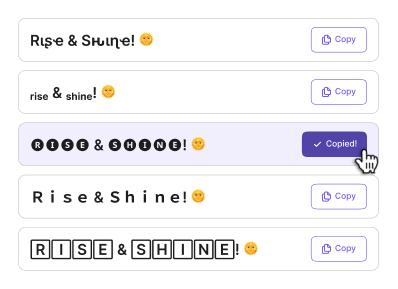 Copy and Paste Font
Once you find the perfect font, copy and paste it across Facebook, Instagram, Twitter, Discord, or any desired platform.
The free toolkit for Instagram font changer
Discover the ultimate Instagram font generator that effortlessly blends your personal style with the charisma of Instagram. From Insta fonts to the dignified old English font for Instagram, we're the gateway to digital flair.
Extensive Collection of Fonts for Instagram Bio
Harness a universe of special fonts to craft unique and striking Instagram fonts for bio.
Our user-friendly interface lets you copy and paste Instagram fonts easily, providing a seamless transition between creativity and execution.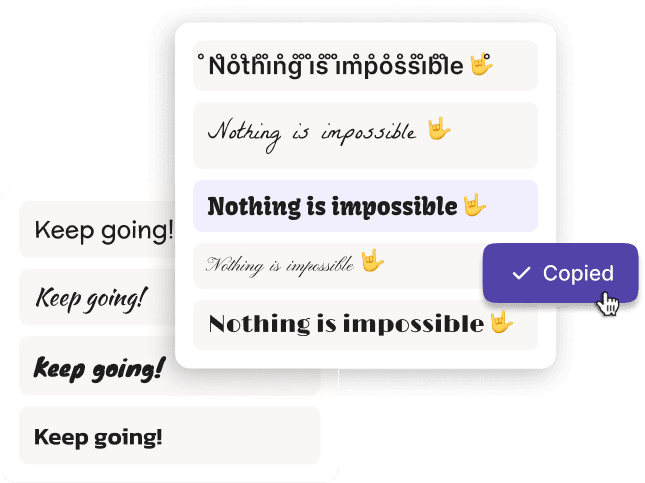 Elevate Plain Text Using Our Free Instagram Font Generator
Experience the transformative power of our Instagram text generator. Turn ordinary captions into engaging visuals, and let your posts echo with individuality.
Dive into the vast sea of different fonts for Instagram. Let each post be a canvas that mirrors your mood, intention, and artistry.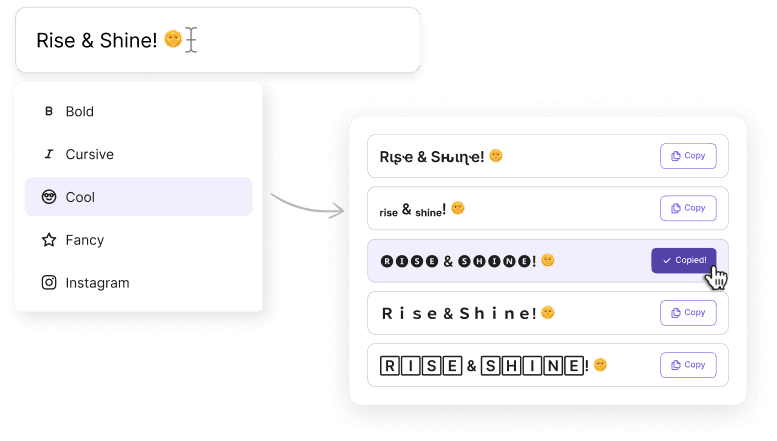 Amplify Your Social Media Presence With Instagram Fonts
Elevate your narrative with cool IG fonts. With our IG font generator, every post, story, and reel exudes your unique essence.
Your words can have that extra panache with the right typography. From the subtle undertones of Instagram bio fonts to other social networks, find your match here.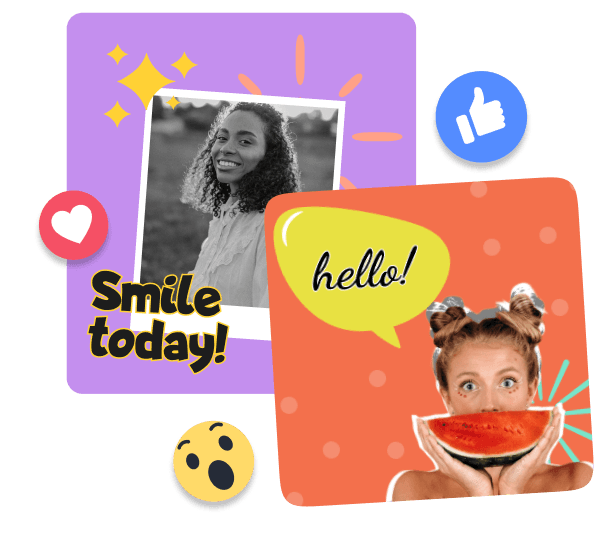 Create Stunning Designs Using Instagram Font Styles
Instagram thrives on visuals, and the right font can be a game-changer. Whether you lean towards classic aesthetics or contemporary vibes, we've got the perfect IG font.
Beyond just aesthetics, fonts can convey emotions and tones. Let Pixelied's collection, from the Instagram font changer to bespoke selections, guide you to typographic perfection.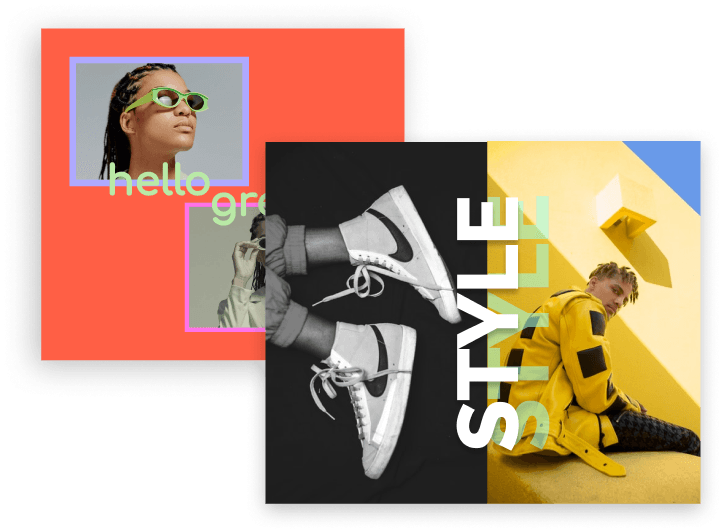 Captivate Attention With Stunning Social Media Bios
First impressions matter. Ensure your Instagram profile stands tall with the perfect Instagram bio font, offering a glimpse into your world.
From quirky to elegant, our vast array of fancy letters for your Instagram bio ensures that your profile resonates with your personality and vision.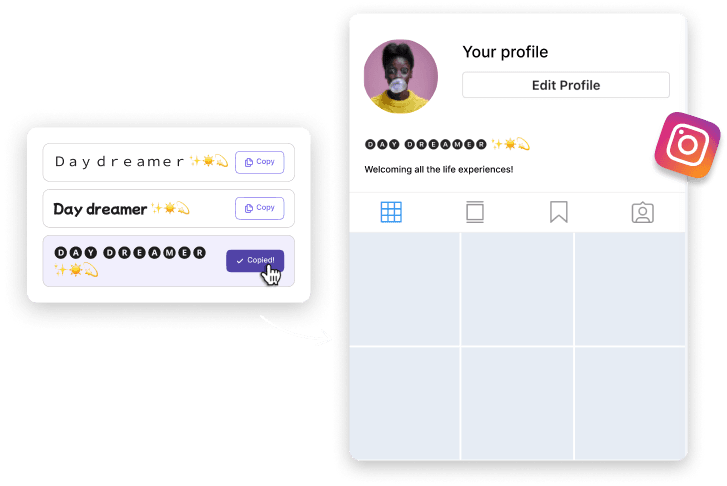 Share Insta Fonts Across Multiple Platforms
Extend your Instagram typography's reach. Use our easy copy and paste feature to disseminate your chosen fancy fonts beyond just one social network.
Instagram or beyond, let the unique blend of your content and our fonts create ripples across your social media profiles.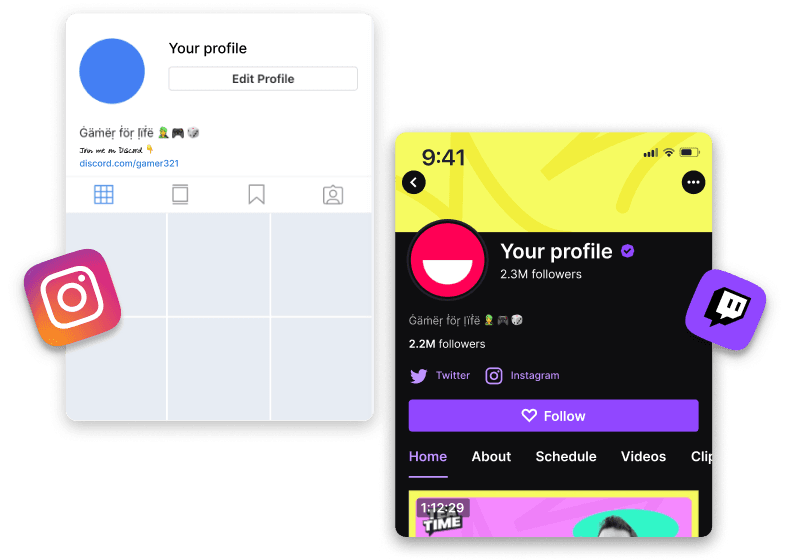 Frequently Asked Questions
Pixelied is the top choice for a bio-font generator, enabling users to infuse their Instagram profiles and posts with unique and stylish text.
Yes, the font generator is safe to use. It prioritizes user privacy, ensuring the text input is neither stored nor misused. You can confidently generate unique fonts for Instagram without any concerns about your data's security.
To use an Instagram text generator, start by typing your desired text into the provided input box. As you type, various font styles will be displayed below. Browse through these options to find one that suits your preference. When you've chosen a style, hover over the font and click on it to copy the text to your clipboard. You can paste it directly into your Instagram bio, captions, comments, or stories, giving them a distinctive and appealing look.
Using Insta fonts on social media platforms is a breeze. After crafting your message, choose the style that best fits your vibe. Click on your chosen font to copy it to your clipboard. Now, navigate to your preferred social media platform. Simply paste the font whether you're updating your bio, composing a post, or messaging.
Yes, Pixelied's font generator is compatible with multiple devices, including laptops, tablets, and mobiles. It works best on Chrome, Firefox, and Safari browsers.
Unicode is a universal standard for encoding and representing text and symbols from various writing systems. It encompasses multiple Unicode symbols and characters, ensuring consistent display across different platforms and devices.