Font Generator
Dive into Pixelied's font generator and craft fancy text that truly stands out. Copy and paste fonts to social media posts, bio, and messaging apps for free!
T♥y♥p♥e♥ s♥o♥m♥e♥t♥h♥i♥n♥g♥ t♥o♥ s♥t♥a♥r♥t♥
Hearts
🍲🦐🥑 ⊥ʎdǝ soɯǝʇɥıuƃ ʇo sʇɐɹʇ 😋🍛🌶️
Food Emojis Inverted
¸¸♬·¯·♪·¯·♫¸¸ ⊥ʎdǝ soɯǝʇɥıuƃ ʇo sʇɐɹʇ ¸¸♫·¯·♪¸♩·¯·♬¸¸
Music Notes Inverted
😍💞💘 ⊥ʎdǝ soɯǝʇɥıuƃ ʇo sʇɐɹʇ 💔💏💖
Love Emojis Inverted
🍺🥂🍸 ⊥ʎdǝ soɯǝʇɥıuƃ ʇo sʇɐɹʇ 🍻🍷🍹
Drinks Emojis Inverted
🍰🍪🧁🍬🍨 ⊥ʎdǝ soɯǝʇɥıuƃ ʇo sʇɐɹʇ 🥧🎂🍦🍭🍩
Sweets Emojis Inverted
Instagram Preview
Pixelied
Type something to start
pixelied.com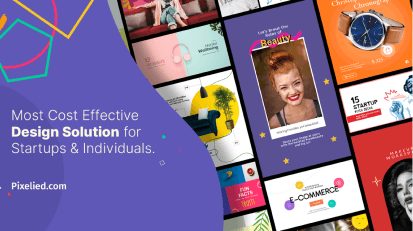 Pixelied
Type something to start
How to use Pixelied's free font generator?
Elevate your social media presence with our effortless text font generator tool. In three simple steps, unlock the power to create captivating and trendy copy and paste fonts.
Step 1

Enter Text in the Field
Enter your text into Pixelied's font style generator to create cool and fancy fonts.
Step 2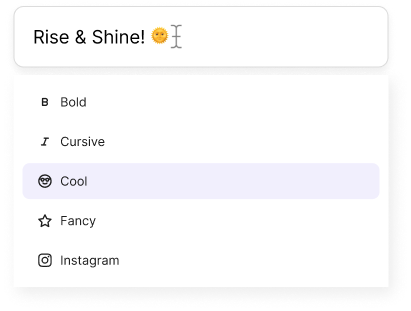 Choose a Font Style
Scroll through an extensive list of combinations and select the font style that resonates with your vision.
Step 3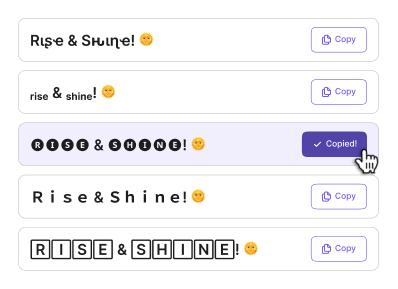 Copy and Paste Font
Once you find the perfect font, copy and paste it across Facebook, Instagram, Twitter, Discord, or any desired platform.
The free toolkit for font style generator
Pixelied is your go-to for crafting unique typography. Our online font generator allows you to transform plain text into striking fonts right from your browser. Whether aiming to capture a mood with specific typography or jazz up your digital content, Pixelied instantly ensures you get the perfect cool font style.
Extensive Collection of Copy and Paste Fonts
Dive deep into a treasure trove of fonts waiting to be discovered. Whatever your vibe, we've got the typography to match!
Pixelied's font generator tool is your key to accessing a universe of unique styles. With our font copy and paste feature, stand out, be bold, and choose fonts that truly resonate.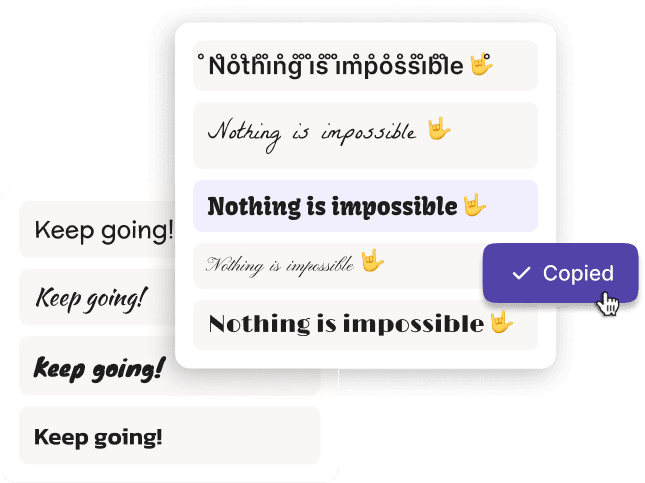 Elevate Plain Text into Cool Fonts Using Our Free Text Generator
Transform your plain text into a piece of art with just a few clicks. No fuss, no fees, pure style.
With Pixelied's text font generator, you're not just picking a font style but crafting an identity. Our font maker ensures your words dazzle with hundreds of options at your disposal.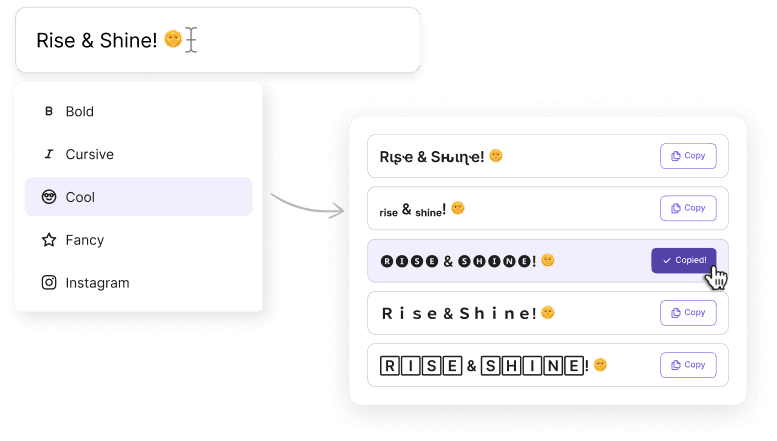 Amplify Your Social Media Presence With Special Fonts
Social media is all about impressions, and fonts play a big part. Be the trendsetter of your circle with fonts that pop.
Harness the power of Pixelied's font text generator and make every tweet, post, or story a showstopper. Use our special font generator to make your content shine.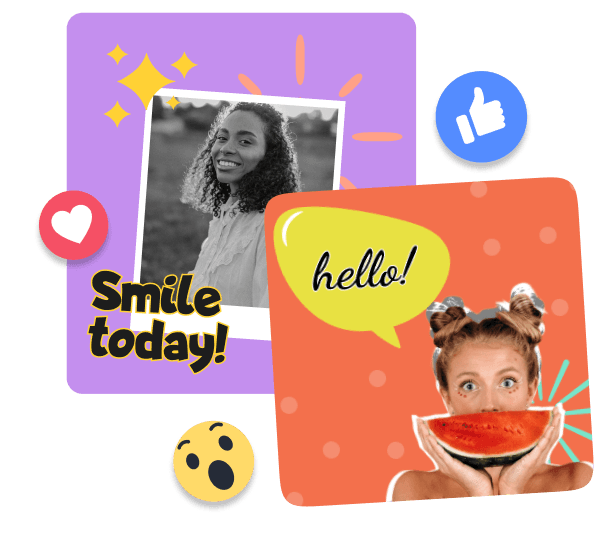 Create Stunning Designs Using Stylish Font Styles
Great design is more than colors and shapes; it's about the right font style. Unleash your inner designer with our vast font choices.
Pixelied's font creator ensures your designs aren't just seen but remembered. With our font editor, format your text with bold fonts, adjust its alignment, or play with its rotation and do much more!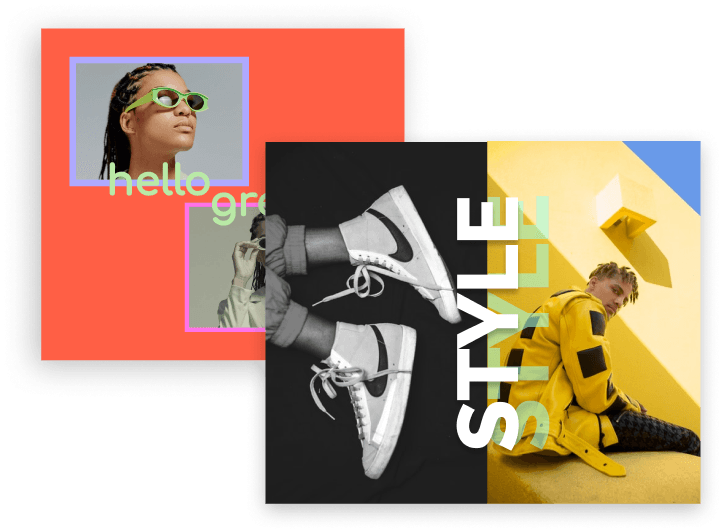 Captivate Attention With Fancy Social Media Bios
Your bio is the doorway to your online world. Make a statement with our font typer that captivates at first glance.
Pixelied offers a palette of styles that turns your social profile bios from drab to fab. Use our font style generator for text copy and paste, and let your bio shine like a star.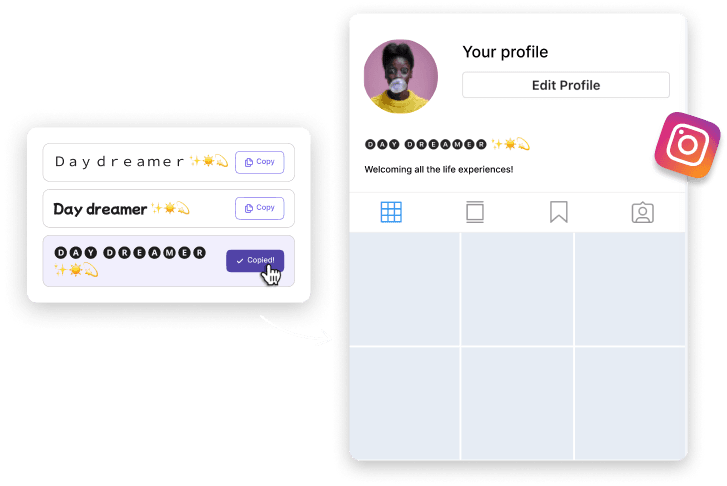 Share Fonts Across Multiple Platforms
With Pixelied's free font generator, sharing your unique typography has never been easier. Effortlessly transfer and flaunt your stylized text across various platforms.
Whether it's a tweet, an Instagram bio, a Discord profile, or a catchy TikTok post, seamlessly copy and paste your text within seconds. Dive into a world where your fonts not only look great but also transition effortlessly across digital landscapes, ensuring consistency and flair.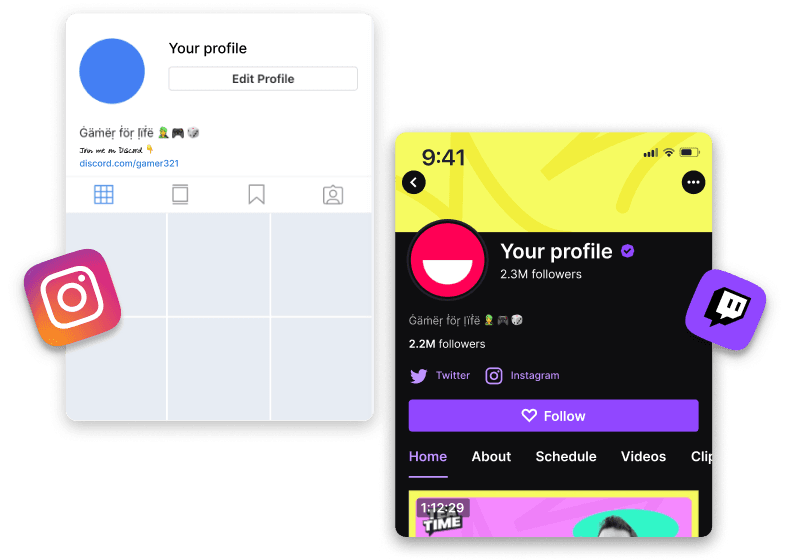 Frequently Asked Questions
Pixelied is the best custom font generator to make your text pop with uniqueness and flair. The application can improve your designs, used in social media posts and profile bio, giving a unique look and ensuring that every word resonates with your audience.
Font generators are typically safe when sourced from reputable sites. However, it's essential to be cautious with downloads, avoid entering personal information, and be aware of copyright or licensing restrictions.
To use Pixelied's text generator, enter your desired text in the input box, browse and pick from an array of fancy font styles, and watch your words transform instantly. Once satisfied, just copy the revamped text and paste it onto your chosen platform, ensuring it displays as intended.
A font generator takes input text and transforms it into various font styles through algorithms or predefined font libraries. Users can then select their desired style, ready for copying, pasting, or downloading for use in multiple platforms or projects.
To create fancy letters using a keyboard, use Pixelied's copy and paste font generator to effortlessly transform normal font into many stylish and fancy versions, allowing users to publish on social media or chat platforms.
Bubble fonts are a type of decorative typography characterized by letters enclosed in circles or rounded shapes, giving them a "bubbly" appearance. These fonts are often playful and bold, ideal for casual designs, social or messaging platforms, or any context where a fun and informal tone is desired.
To create stunning calligraphy fonts, Pixelied's special text generator is your go-to solution. With its intuitive interface, you can effortlessly craft and customize calligraphic styles to your liking. No need for hand-drawn sketches or complex software; simply input your text, select your desired calligraphy style, and let Pixelied transform your words into beautiful artistry.
Generated fonts can be used in various digital spaces. They're ideal for enhancing website designs, sprucing up social media posts, or making attention-grabbing graphics. They can also be applied to digital marketing materials such as banners, ads, and email campaigns. For offline use, consider them for printed items like invitations, business cards, posters, and any other material where distinct typography can make a statement. Ensure that your platform or medium supports the custom font styles for optimal results.
Using Pixelied's letter font generator, creating custom fonts for social media is a breeze. Simply input your text into the tool, choose your desired style, and copy the transformed text. Then, head to your social media platform and paste the styled text into your post, bio, or comment. However, always preview your post to ensure the font displays as intended.
Yes, Pixelied's text generator is designed to be versatile, ensuring compatibility across various devices, including desktops, tablets, and smartphones. It works seamlessly with major operating systems and browsers. Moreover, the fonts generated can be used on multiple platforms, social media, websites, or design software. The flexibility makes it a handy tool for users on the go or those working across different devices.
Unicode characters refer to the symbols in the Unicode standard, a comprehensive system developed to represent text and Unicode symbols from all the world's writing systems on computers. The standard ensures that a specific number or "code point" corresponds to each character, regardless of the platform, device, application, or language. Unicode characters encompass traditional letters, symbol sets, diacritics, non-Latin scripts, and emojis. By supporting Unicode, devices, and platforms can display a vast array of characters consistently, making global communication more efficient and standardized.
To generate cursive fonts, access Pixelied's font generator. Enter the desired text in the input box, and select a cursive or script font from various options. Once satisfied, simply copy the stylized text and integrate it into your preferred platform or document for a refined appearance.