Reverse Text Generator
Dive into Pixelied's reverse text generator and craft backwards text that stands out. Copy and paste reverse text for free!
🍲🦐🥑 trats ot gnihtemos epyT 😋🍛🌶️
Food Emojis Reverse
¸¸♬·¯·♪·¯·♫¸¸ trats ot gnihtemos epyT ¸¸♫·¯·♪¸♩·¯·♬¸¸
Music Notes Reverse
😍💞💘 trats ot gnihtemos epyT 💔💏💖
Love Emojis Reverse
🍺🥂🍸 trats ot gnihtemos epyT 🍻🍷🍹
Drinks Emojis Reverse
🍰🍪🧁🍬🍨 trats ot gnihtemos epyT 🥧🎂🍦🍭🍩
Sweets Emojis Reverse
🥕🍅🥬🥦 trats ot gnihtemos epyT 🍆🥔🌽🥑
Veggies Emojis Reverse
Instagram Preview
Pixelied
Type something to start
pixelied.com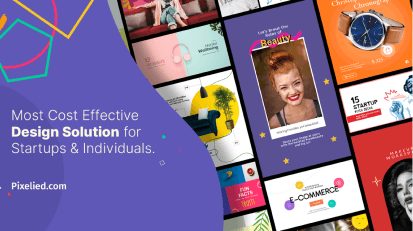 Pixelied
Type something to start
How to use Pixelied's free backwards text generator?
Flip your words and surprise your readers! In three easy steps, our reverse text generator turns your messages into an intriguing, backwards style.
Step 1

Enter Text in the Field
Enter your text into Pixelied's backwards word generator to create captivating fonts.
Step 2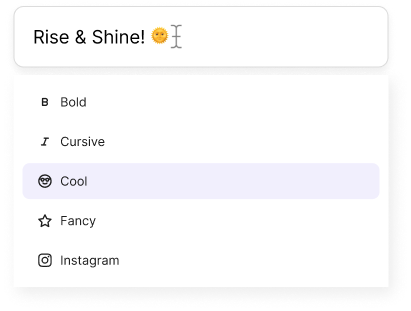 Choose a Font Style
Scroll through an extensive list of combinations and select a reverse font style that resonates with your vision.
Step 3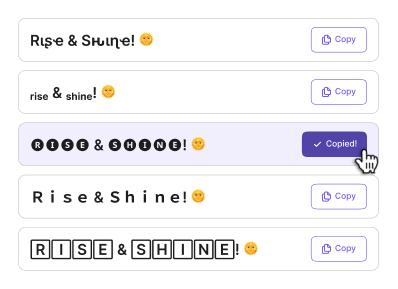 Copy and Paste Font
Once you find the perfect font, copy and paste it across Facebook, Instagram, Twitter, Discord, or any desired platform.
The free toolkit for reverse text generator
Redefine boundaries and challenge perceptions with our mirror text generator—where every word becomes an intriguing puzzle. Dive into the world of mirror writing, turning ordinary texts into their reflected counterparts. The reversed text can also be used to create strong passwords for enhanced security.
Extensive Collection of Backwards Text Fonts
Experience the fascination of backwards text with a rich assortment at your fingertips. From playful to mysterious, our fonts are perfect for those seeking a touch of the unexpected.
Whether you're aiming for a cryptic message or a fun twist, our collection ensures you always have the ideal backward font ready to use.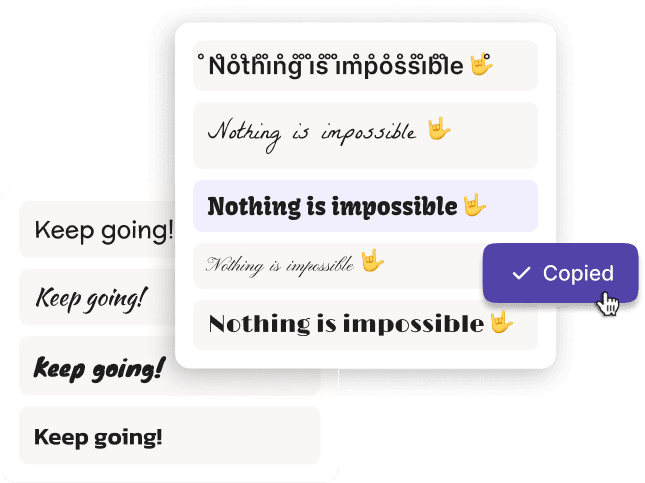 Elevate Plain Text Using Our Free Reverse Text Generator
Flip the script, quite literally, with our backwards text generator. It's more than just reversing; it's about adding a unique flair to your content, making it memorable.
Watch as familiar phrases transform into captivating sequences, effortlessly achieved with our top-notch text reverser.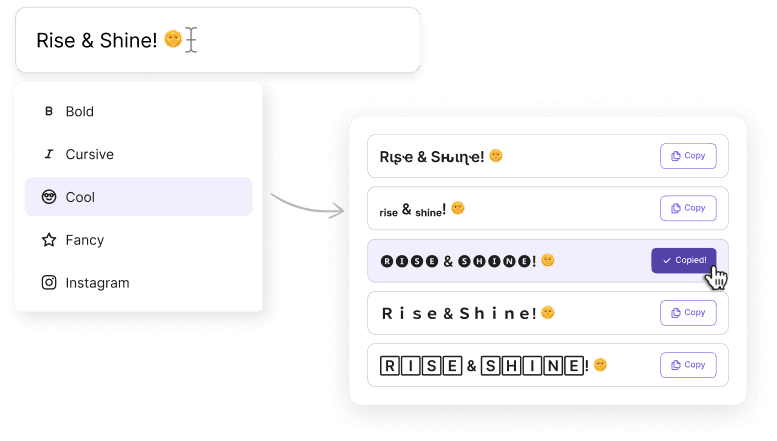 Amplify Your Social Media Presence With Backwards Font
Set your social media posts apart using reverse letters in a world where everyone seeks distinction. It's not just a style—it's a statement compelling followers to stop and engage.
Boost engagement by giving your audience an interactive experience. Let them delve into the enigma created by our backwards word generator.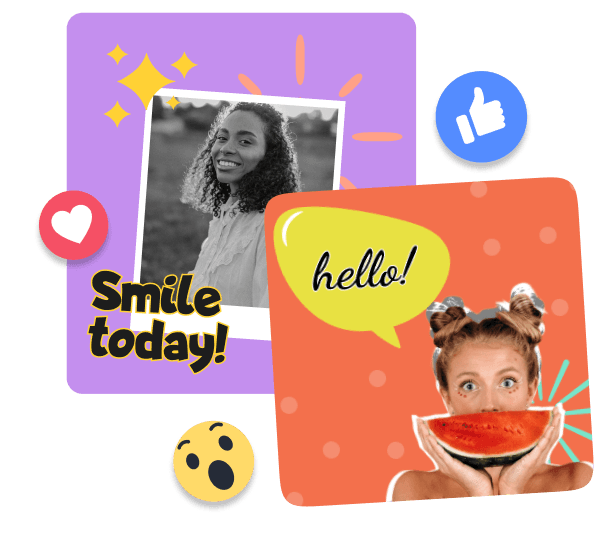 Create Stunning Designs Using Reverse Font Styles
Bring an unusual touch to your designs. Whether for branding, invitations, or creative projects, the backwards letter generator is your tool for innovation.
Let every word pique curiosity, ensuring your creations leave a lasting impression with the fascinating twist of making text backwards.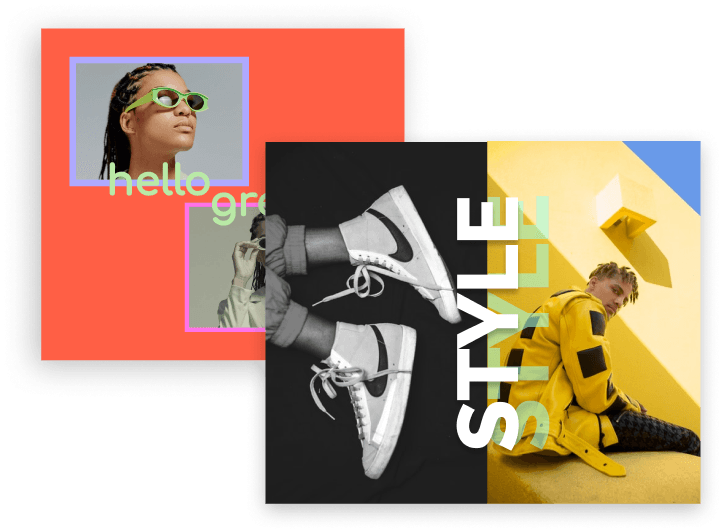 Captivate Attention With Stunning Social Media Bios
Standing out can be challenging in the vast digital landscape. But not when your bio is intriguingly reversed! With our reverse text, grab eyeballs instantly.
Dive into the world of reversed aesthetics, where even a simple name becomes a point of discussion and admiration.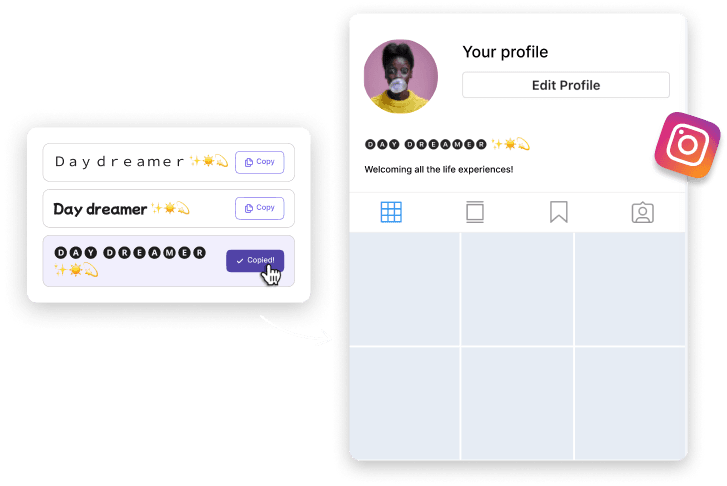 Share Reverse Text Across Multiple Platforms
Break the monotony and bring a playful element to chats, emails, and more. The universality of our reverse text generator ensures you remain consistently captivating across all platforms.
From professional presentations to casual conversations, let the allure of reversed text make every word you share extraordinary.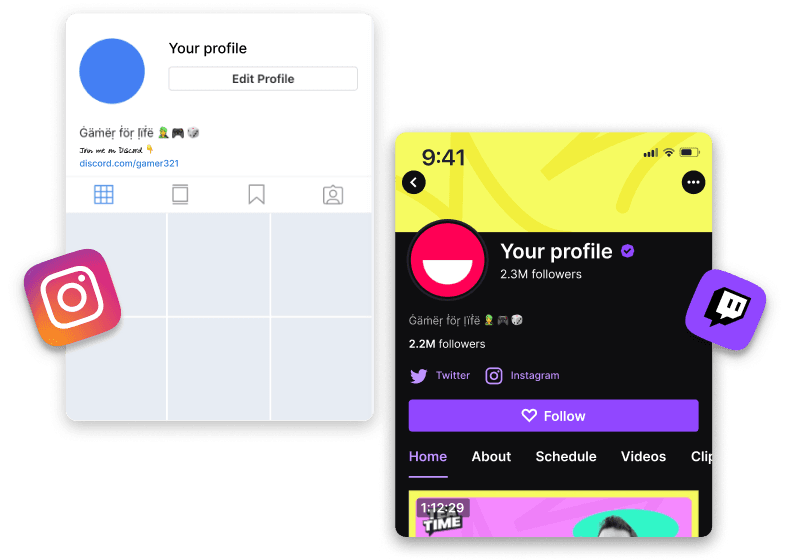 Frequently Asked Questions
Pixelied is the best tool for generating captivating backward fonts, adding a twist to textual content.
The text generator is safe to use. It doesn't store or retain user data. You can confidently use the tool without concerns regarding the safety of your data or privacy.
To use a reverse letter generator, start by entering your text into the input field. As you input your message, the tool will reverse the order of your text, producing a mirror image of your original content. Once you're satisfied with the output, click on the generated text to copy it to your clipboard. You can then easily paste and share the text across any digital platform or application.
Copying and sharing backwards text on social media platforms using Pixelied is simple and efficient. Once you've used the generator to reverse your text, click on the font to copy it directly to your clipboard. Afterward, head to your desired social media platform and paste the reversed text into your posts, stories, captions, or comments.
Pixelied is compatible with various devices, including desktops, tablets, and smartphones. It optimally performs on popular browsers like Chrome, Firefox, and Safari, ensuring users have a seamless experience across different platforms.
Unicode is a computing industry standard designed to consistently represent and manipulate text expressed in most of the world's writing systems. The system employs Unicode symbols to ensure a unique identifier for every character, regardless of platform or language.