Bold Text Generator
Dive into Pixelied's bold text generator and craft bold fonts that stand out. Copy and paste bold text for free!
✌𝓣𝔂𝓹𝓮 𝓼𝓸𝓶𝓮𝓽𝓱𝓲𝓷𝓰 𝓽𝓸 𝓼𝓽𝓪𝓻𝓽✌
Air Quotes
🍲🦐🥑 𝓣𝔂𝓹𝓮 𝓼𝓸𝓶𝓮𝓽𝓱𝓲𝓷𝓰 𝓽𝓸 𝓼𝓽𝓪𝓻𝓽 😋🍛🌶️
Food Emojis
¸¸♬·¯·♪·¯·♫¸¸𝓣𝔂𝓹𝓮 𝓼𝓸𝓶𝓮𝓽𝓱𝓲𝓷𝓰 𝓽𝓸 𝓼𝓽𝓪𝓻𝓽¸¸♫·¯·♪¸♩·¯·♬¸¸
Music Notes
😍💞💘 𝓣𝔂𝓹𝓮 𝓼𝓸𝓶𝓮𝓽𝓱𝓲𝓷𝓰 𝓽𝓸 𝓼𝓽𝓪𝓻𝓽 💔💏💖
Love Emojis
🍺🥂🍸 𝓣𝔂𝓹𝓮 𝓼𝓸𝓶𝓮𝓽𝓱𝓲𝓷𝓰 𝓽𝓸 𝓼𝓽𝓪𝓻𝓽 🍻🍷🍹
Drinks Emojis
🍰🍪🧁🍬🍨 𝓣𝔂𝓹𝓮 𝓼𝓸𝓶𝓮𝓽𝓱𝓲𝓷𝓰 𝓽𝓸 𝓼𝓽𝓪𝓻𝓽 🥧🎂🍦🍭🍩
Sweets Emojis
🥕🍅🥬🥦 𝓣𝔂𝓹𝓮 𝓼𝓸𝓶𝓮𝓽𝓱𝓲𝓷𝓰 𝓽𝓸 𝓼𝓽𝓪𝓻𝓽 🍆🥔🌽🥑
Veggies Emojis
Instagram Preview
Pixelied
Type something to start
pixelied.com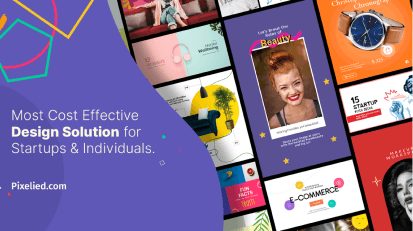 Pixelied
Type something to start
How to use Pixelied's free bold font generator?
Enhance your messages with our bold text generator. In just three simple steps, transform ordinary text into strong, impactful statements.
Step 1

Enter Text in the Field
Enter your text into Pixelied's bold text maker to create cool and stylish fonts.
Step 2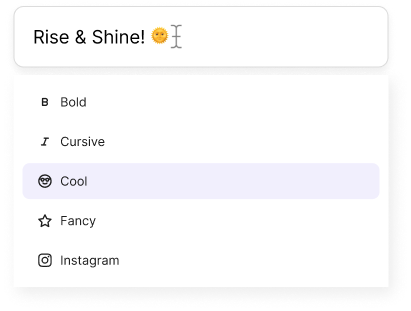 Choose a Font Style
Scroll through an extensive list of combinations, including styles with distorted characters, and select one that resonates with your vision.
Step 3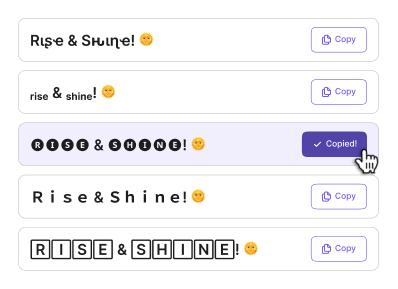 Copy and Paste Font
Once you find the perfect distorted version of your text, copy and paste it across Facebook, Instagram, Twitter, Discord, or any desired platform.
The free toolkit for bold font generator
Make your words stand out with Pixelied's bold generator. Emphasize with clarity and confidence, ensuring your message remains at the forefront.
Extensive Collection of Bold Text Copy and Paste Fonts
Explore a curated collection designed for impact. Whether for a headline or an attention-grabbing quote, we ensure your words aren't missed.
Pixelied's array of bold text options lets you easily integrate your chosen style across platforms. Choose, copy, paste, and let your words do the talking.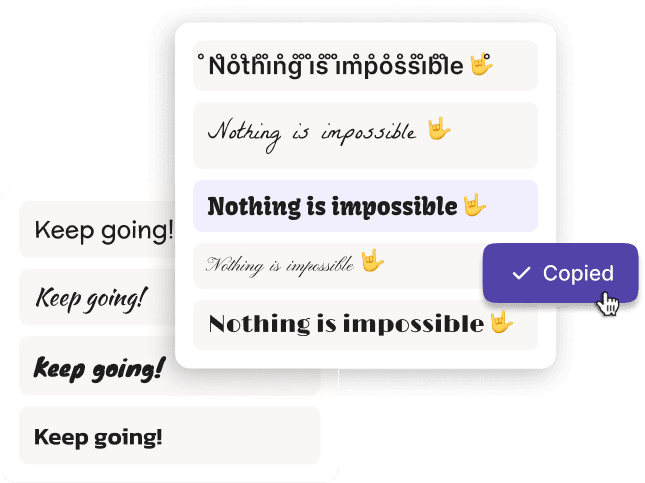 Elevate Plain Text Using Our Free Bold Text Generator
Turn simple statements into striking sentiments with our bold font generator. Simple, yet powerful—make your text bold and watch it command attention.
It isn't just about boldness; it's about crafting the perfect tone for every message. Pixelied elevates every word, turning the mundane into something memorable.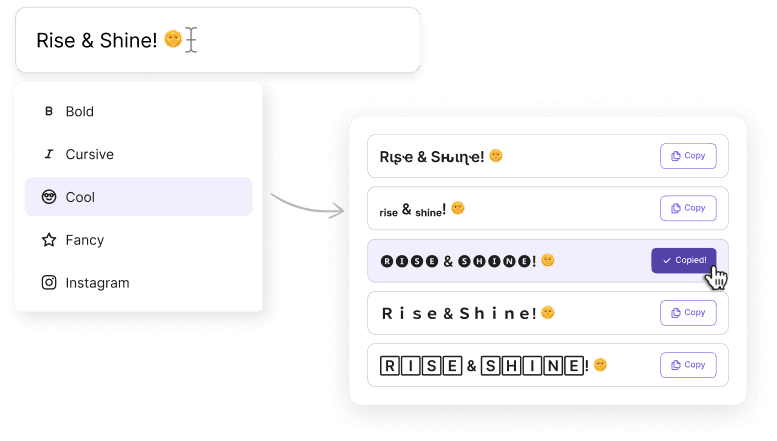 Amplify Your Social Media Presence With Bold Letter Fonts
In the vast sea of social media, rise above the waves with bold letter font that captures attention instantly. From tweets to status updates, be heard, be seen.
Pixelied's bold text generator enhances your online presence, ensuring your posts deserve the spotlight.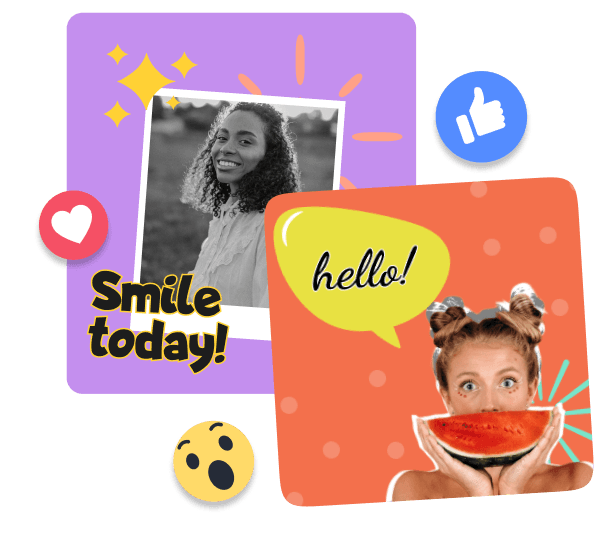 Create Stunning Designs Using Bold Font Styles
A bold statement requires an equally bold font. Breathe life into your designs with fonts that resonate power and precision.
Whether it's a logo or a banner, the right bold font can be the defining touch. Pixelied's collection ensures you always find the perfect fit.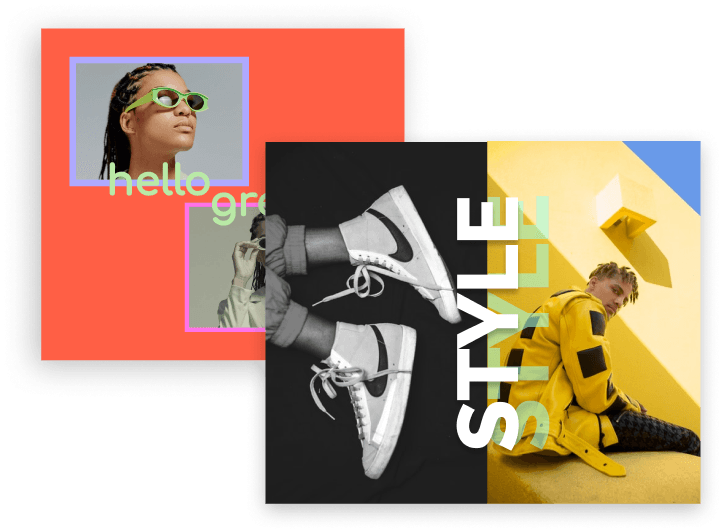 Captivate Attention With Stunning Social Media Bios
First impressions matter. With Pixelied's bold letter generator, craft a social media bio that leaves a lasting mark.
Make every character count. With a range of bold font letters tailored for impactful bios, stand out from the crowd and define your digital identity.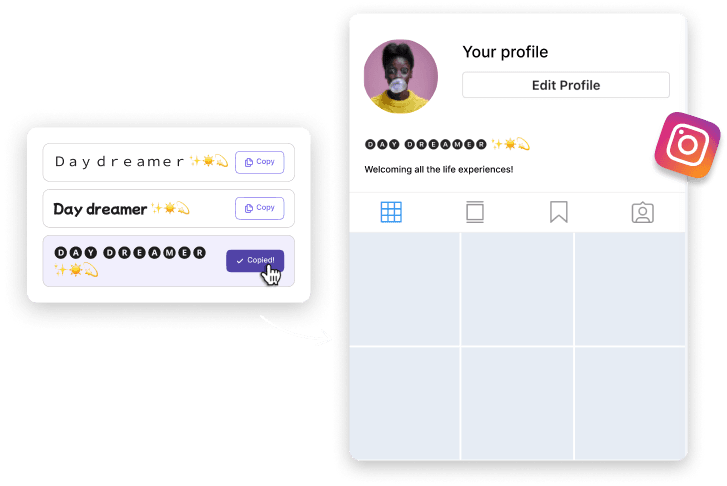 Share Bold Text Across Multiple Platforms
Pixelied's bold text generator is not just about creating; it's about sharing. Seamlessly transition your special characters across different platforms with ease.
From a Facebook bold text generator to ensuring compatibility across various platforms, our tool ensures your message retains its boldness everywhere.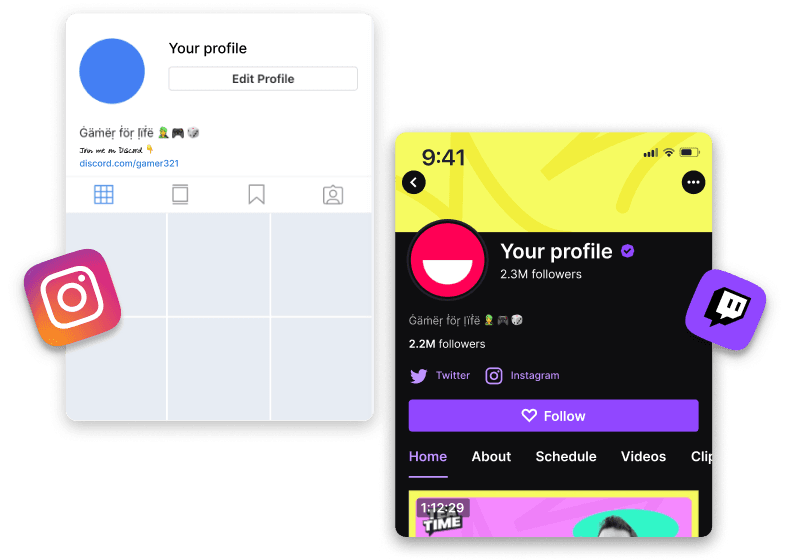 Frequently Asked Questions
Pixelied is the leading bold text maker, expertly converting standard text into striking bold characters with finesse.
Yes, Pixelied's bold letter generator prioritizes user security, ensuring your interactions and data remain confidential and always protected from third-party platforms.
First, enter your text in the input box and scroll through the list of font styles available. Next, hover over the text and click on it to copy it to the clipboard. Once the text has been copied, it can be used across any digital platform.
Generating and sharing bold characters via Pixelied is straightforward. Once you've selected your desired bold text, simply click on it to copy it to the clipboard. Then, when on your social platform of choice, paste the text into posts, bios, or comments, ensuring it captures the attention it deserves.
Yes, Pixelied's bold font generator is compatible with various devices, from tablets to smartphones. Whether sharing on social media, embedding in websites, or crafting emails, it is your go-to tool for all bold text name needs.
Unicode is a computing standard providing a unique number for every character, regardless of the platform, program, or language. It encompasses a wide array of Unicode characters designed to represent nearly every written language in the world. Beyond just letters and numerals, the standard also includes numerous Unicode symbols, offering a comprehensive toolkit for consistent text representation in the digital space.