Fancy Text Generator
Dive into Pixelied's fancy text generator and craft fancy text fonts that stand out. Copy and paste fancy fonts for free!
Instagram Preview
Pixelied
Type something to start
pixelied.com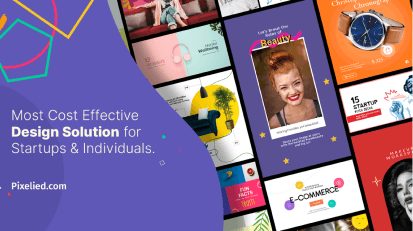 Pixelied
Type something to start
How to use Pixelied's free fancy font generator?
Amplify your social media look with our fancy text generator. Follow three easy steps and get stylish fonts ready to copy and paste.
Step 1

Enter Text in the Field
Enter your text into Pixelied's fancy word generator to create cool fonts.
Step 2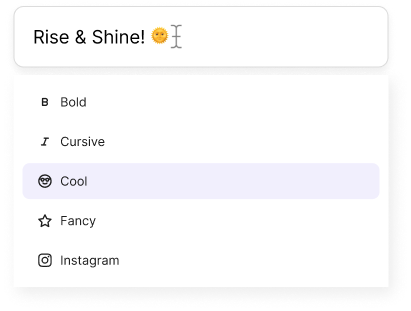 Choose a Font Style
Scroll through an extensive list of combinations, including styles with distorted characters, and select one that resonates with your vision.
Step 3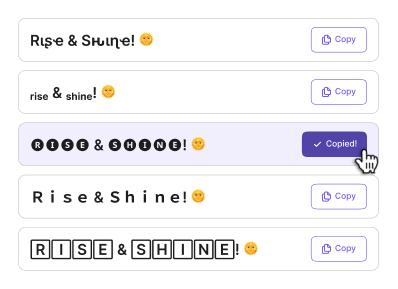 Copy and Paste Font
Once you find the perfect distorted version of your text, copy and paste it across Facebook, Instagram, Twitter, Discord, or any desired platform.
The free toolkit for fancy letter generator
Elevate your typographical game with Pixelied's easy-to-use fancy text generator. Dive into an artistic realm where every word you craft transforms into an epitome of elegance, bringing a touch of grandeur to your digital content. Explore a variety of special fonts and fancy symbols, further enriching your creations.
Extensive Collection of Fancy Text Fonts
Unearth a curated collection of mesmerizing fancy fonts. From whimsical swirls to commanding boldness, our palette caters to every creative whim.
With our copy and paste fancy fonts, your typographical needs meet convenience. Enrich your content effortlessly, one character at a time.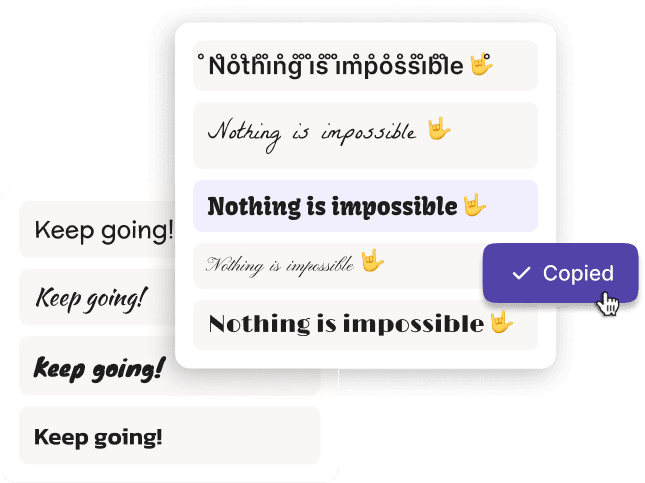 Elevate Plain Text Using Our Free Fancy Text Generator
Bid farewell to the mundane. Pixelied's fancy font generator bridges simplicity and sophistication, turning plain text into typographical masterpieces.
With the combined prowess of fancy text fonts and a user-friendly interface, even the most ordinary words can don a robe of elegance.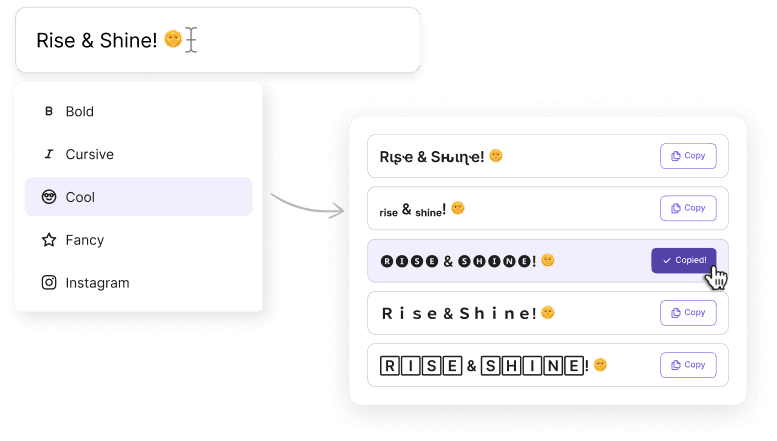 Amplify Your Social Media Presence With Fancy Letters
Let your social media presence be the talk of the digital town with fancy letters that make every post memorable.
Weave a visually delightful narrative using our fancy letter generator, ensuring your audience stops, reads, and engages.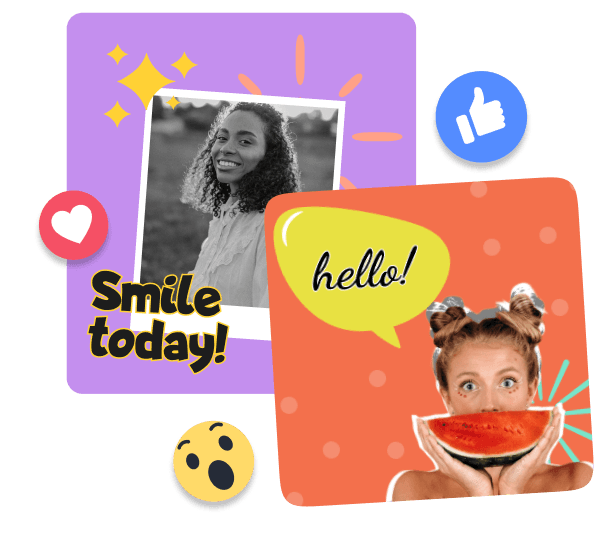 Create Stunning Designs Using Copy and Paste Fancy Fonts
In the world of design, typography is the unsung hero. Our fancy word generator offers diverse font styles, enabling your designs to stand out and communicate with your audience.
With each fancy writing generator selection, immerse your audience in a visually rich and emotionally compelling narrative.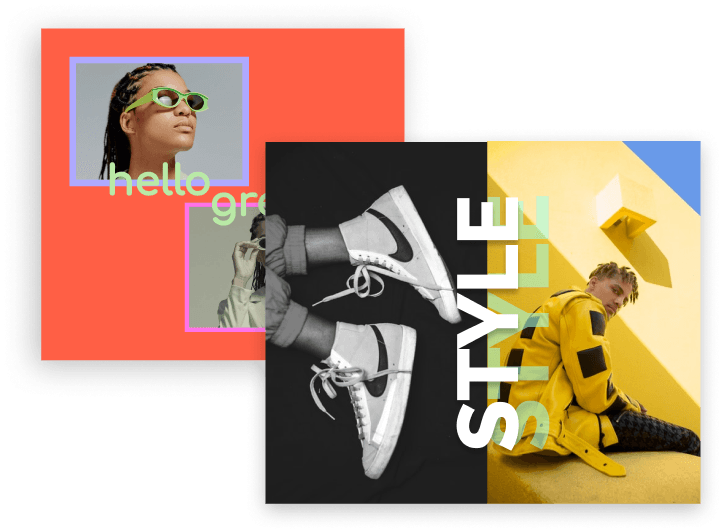 Captivate Attention With Fancy Social Media Bios
Your social media bio is more than just words; it's your digital introduction. With fancy letters for texting, craft bios that are informative and aesthetically enchanting.
Pixelied ensures your online persona is both stylish and striking, resonating with the charm of handpicked fonts.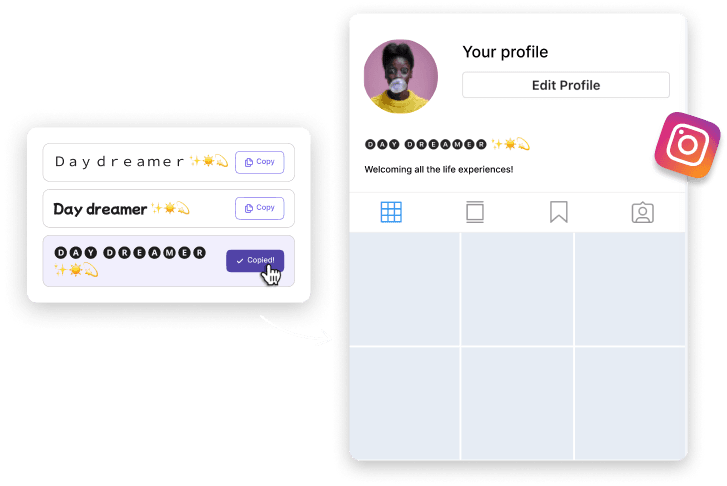 Share Fonts Across Multiple Platforms
Consistency across platforms is pivotal. With Pixelied, share your choice of fancy text fonts seamlessly, be it on a website, social media post, or digital document.
Embrace the simplicity of copying and pasting fancy fonts, ensuring your typography remains top-notch, irrespective of the platform.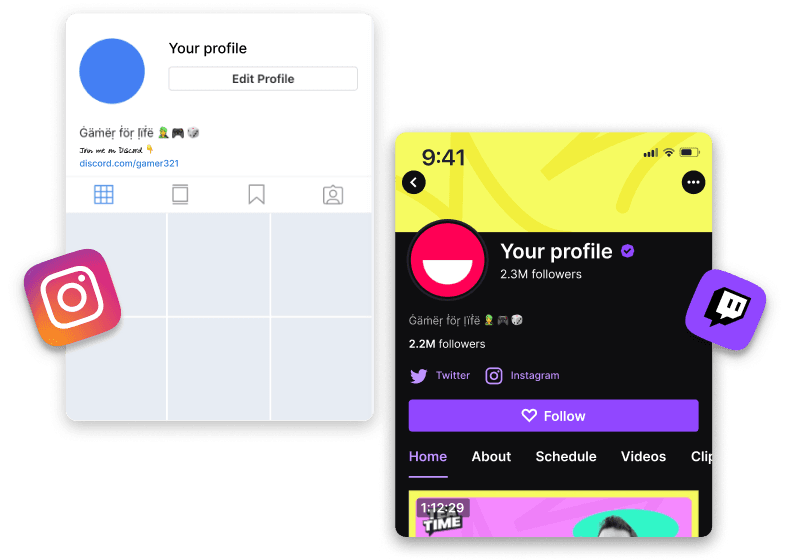 Frequently Asked Questions
Pixelied is the best fancy generator for transforming standard text into elegant, decorative lettering. With a vast array of styles, it's the go-to platform for users wanting a touch of sophistication in their text.
Pixelied's fancy lettering generator prioritizes user safety. The platform ensures that no user data or information is retained, making it safe for both personal and commercial use.
To use the font generator, enter your text, sift through the various font styles available, and witness your content shift into a more polished version. When you've finalized your text, it's all set to be copied and applied to your desired destination.
After crafting the perfect fancy text symbols on Pixelied, you can effortlessly transfer them to your desired platform. Highlight, copy, and paste it directly into your social media profile, comments, or captions. You can also use the preview feature to ensure no formatting issues with the text.
Yes, Pixelied's fancy text-style generator works on all devices, from desktops to smartphones. Regardless of the browser or operating system you're on, Pixelied ensures a smooth experience.
Unicode is a universal standard for encoding and representing text and symbols from all writing systems. The system ensures that each distinct letter, digit, or Unicode symbol has a unique number, regardless of the platform or language. Digital platforms and devices can consistently display text using Unicode characters, ensuring seamless communication across different technologies.